1.
Right-click and select "Main Menu".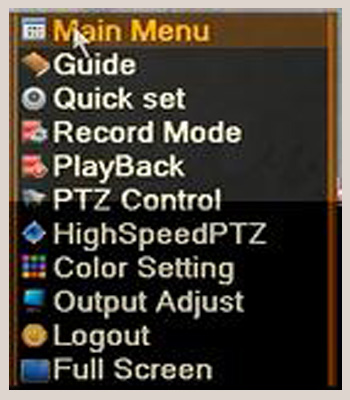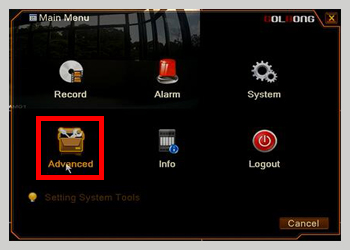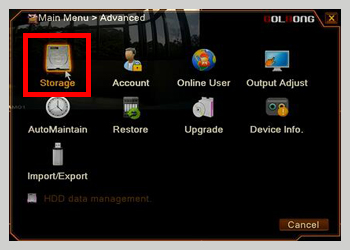 4.
Highlight the storage you would like to operate. Click "Format Storage" at the right side. Click "OK" at the popping up reminding dialogue box. It stars to format.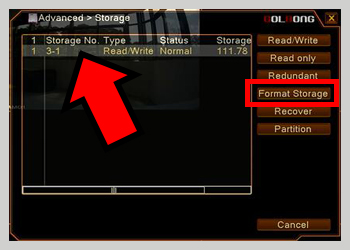 IMPORTANT: Formatting couldn't be stopped at halfway.
5.
Wait till the successful result message pops up.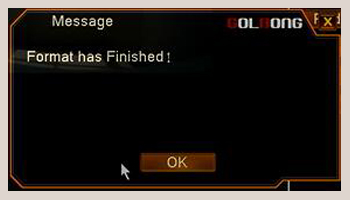 NOTE: Formatting will not erase any of your customizing settings on your recorder.