1.
Open the PC software. Click "Alarm Config".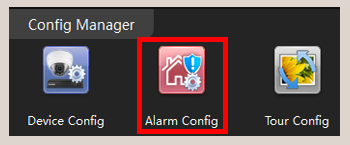 2.
Select the "Motion Detect" checkbox and "Sound" checkbox. Click "Apply".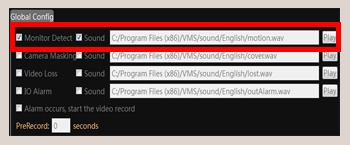 3.
Return to "Home". Press "Device Config".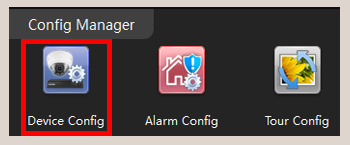 4.
Select the device you are going to setup motion detection. Click "Video Detect" on the right screen.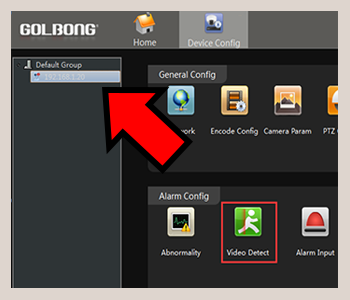 5.
Select the "Enable" checkbox. Configure operations.
NOTE: Press "Region Setting" to built the area of motion detection.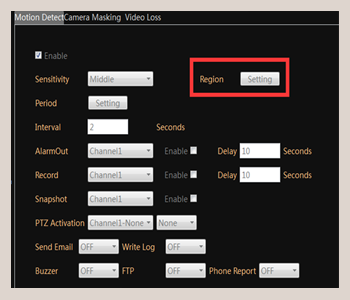 IMPORTATNT: Blue boxes indicate the selected area.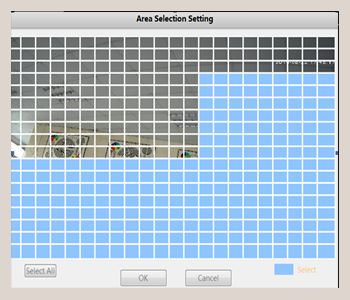 NOTE: Press "Period Setting" to configure period motion detection.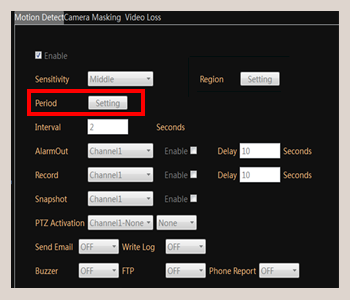 IMPORTANT: The green lines indicate selected period.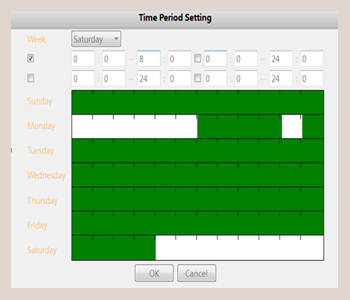 6.
Double-click the alarm icon to check out alarm status.