1.
Open the PC software. Click "Device Config".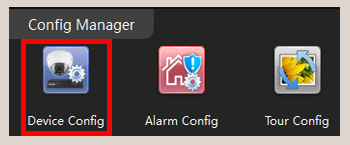 2.
Select the device you are going to configure motion detection recording. Click "Record Config".
NOTE: You can setup recording configurations on both IP cameras and NVR remotely via this PC software.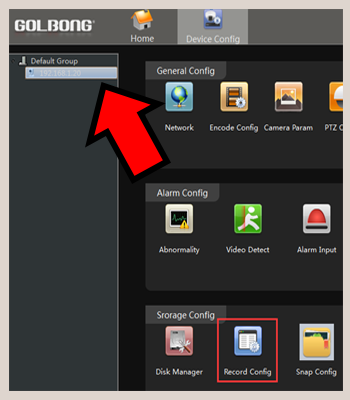 3.
Select "Auto" Mode. Input Time Sections. Mark the "Detect" checkbox.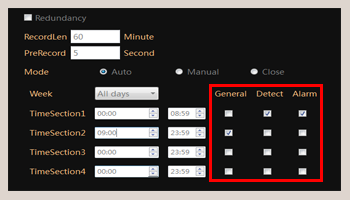 NOTE: You can also configure General recording and Alarm recording in this menu.
IMPORTANT: When General recording is marked in a Time Section, the Detect recording function and Alarm recording function become INVALID in this Time Section.
4.
Click "OK". Back and click "Video Detect".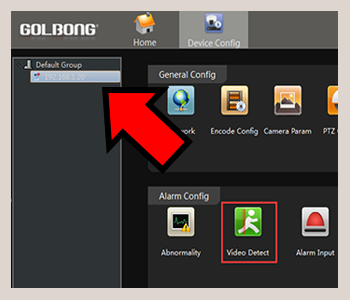 5.
Select the Record Channel. Mark the "Enable" checkbox. Click "Apply".
IMPORTATN: Remember to enable Motion Detection. Mark the "Enable" checkbox on the upper left corner.